2020 ferroalloy supplier Wanhua Spring Festival holiday notice
Time: 01 17, 2020      Author :wanhua
Dear friends:
Hello!
The Chinese New Year is coming. Wanhua Metal is a ferroalloy manufacturer for 20 years. Here, I wish you a happy Chinese New Year!
The Spring Festival is China's most distinctive traditional festival and the most important one throughout the year. Everyone will celebrate the Spring Festival in various forms.
During the Spring Festival, Wanhua will suspend the production and sales of all products including metal silicon, silicon calcium, Cored Wire, FeSi, SiC,silicon briquette and other products.
The specific holiday arrangements are as follows:
The holiday will be from January 19th to January 31st.
Start work on February 1st
If you have any questions, please contact by email: sales@wanhuametal.com.
Finally, Iwish you have a good luck in the new year!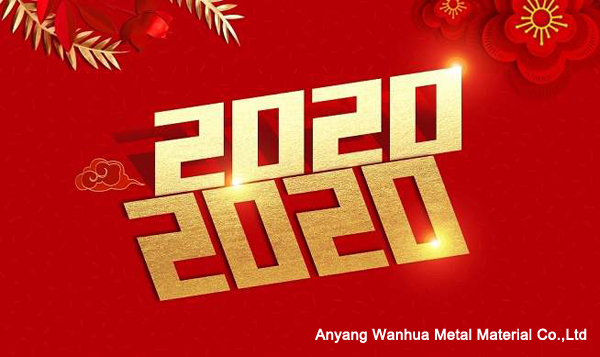 If you're interested in our products or have any questions, please kindly describe your requirement in detail. Our professional team will reply to you as soon as possible.